Strengthening of youth motivation for employment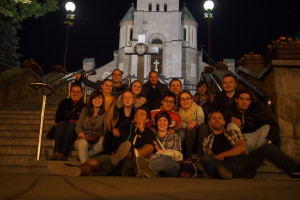 International project entitled "Strengthening of youth motivation for employment" was a Action 4.3 seminar and has been carried
out between 11-16.07.2013 in picturesque town Murzasichle. Altogether we have gathered 20 participants, representing 9
youth organisations from 7 Programme countries: Bulgaria, Croatia, Italy, Lithuania, Romania, United Kingdom and Poland.
Our seminar has been a great opportunity to disccuss such important issues as stimuulating young people for more effective
activities on labour market, to be more creative, innovative, more active. Together with partners from Europe, experts, youth
workers we have spend 6 days exchanging our knowledge, gaining new skills and discussing all aspects of our youth work
activities. We have organised panel discussion, guest lectures, various workshops (including making of videoCVs), visiting
institutions, etc. Effects of our work have been gathered in a brochure which will be disseminated by our organsations. All
activities have been carried out in a friendly team spirit atmosphere. As the effect all participants have gained better skills
and knowledge for their local youth work towards stregthening of youth motivation for employment. Our project has received a
"Youth in action" programme grant of 9 127 Euro.